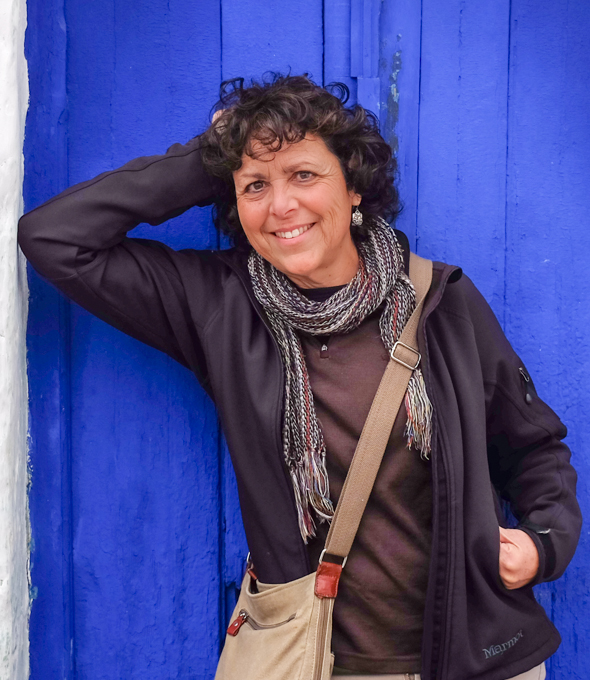 My interest in photography started way back at the age of 18 when I took out all my savings from my Post Office account and bought my first SLR . It cost me £80  and I felt sick at the thought of what I'd done. I'd never spent that kind of money before.  It was a Pentax, recommended by the teacher at my evening class.  Needless to say, I got over my buyer's remorse  pretty quickly and I travelled and photographed very happily with it for several years.
However things got put on hold when I had children. I had no time, no money and nowhere to set up a darkroom.  I always had a SLR hanging around – by then a Nikon – but made little use of it. I documented their childhood  with cheap 4×6 prints which always disappointed me.
When digital cameras came out I was entranced. I instantly abandoned my hefty Nikon and bought the lightest, smallest compact I could find. The idea that I could have a camera in my pocket at all times was amazing to me. But, of course, that excitement didn't last long at all. If I had been disappointed by BonusPrint then I was even more disappointed by the results of my compact. One day, while visiting my photographer sister, I saw what a good digital SLR could do and the rest, as they say, is history.
The last 8 years have been all about photography for me. I live it. I breathe it. I see the world through a frame. I choose where to go and live according to how it appeals to me photographically. When I go out I almost always take my camera. If I leave it at home, I always regret it. When I'm home I'm on my computer editing or I'm photographing the food that I cook. I'll be the first to admit that I'm obsessed. But it's an obsession that gives me hours of pleasure.